We provide Pool leak detection for residential and commercial swimming pools in the Miami, Fort Lauderdale and Florida Keys areas.
Florida Pool and Leak Specialist's number one goal is to help you prevent and repair pool leaks that are costing you money now and will save you thousands in the future. You spend a lot time making your pool beautiful, but how much money are you spending to keep it full?
If you're adding more than one inch of water a week to your pool, you may have a leak. If you are unsure, you have come to the right place to learn how to do a simple test to determine if your pool is leaking. A leak, even a small one, can cost you more than you think. In addition to costly water bills and added chemical consumption, your leak could cause accelerated surface deterioration, equipment failures and even sink holes.
Florida Pool and Leak Specialists was founded in 1998, by Eddie Iglesias. We have worked on over 25,000 pools in the tri-county area (Monroe, Broward, and Miami-Dade counties). Our company has been doing work with contractors in the pool industry and have established trust with retail pool suppliers, homeowners associations and hotels for the past 16 years. Deciding who to hire when you have a pool leak, could be a very difficult choice that is why we feel that hiring a company that just specializes in finding pool leaks day in and day out would guarantee accurate results. Having the latest state-of-the art ultrasonic leak detector, we guarantee to find the leak or the customer does not pay, "We Find Leaks Others Can't" is our motto. We are "A" rated with Angie's List and members of the Better Business Bureau in good and high standings. What makes us different from others is that we dive all pools, our friendly staff, professional, reliable and prompt service. Also with the capability of underwater video, we can show you your leak location. We have an office manager in the office that answers your calls and questions. All of our work is guaranteed and our customers come first.
Call us today, to see how easy and affordable it is to fix your leak, before a small leak becomes a big expense.
We are fully licensed and insured. CC# 10 P000462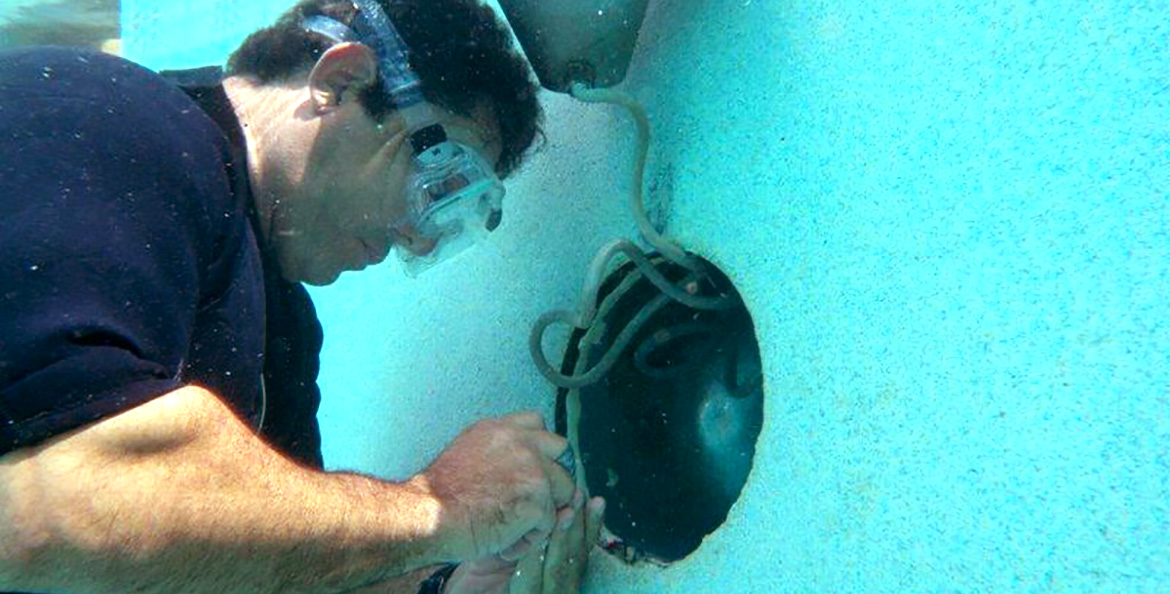 LEADING BY EXAMPLE
Florida Pool & Leak Specialists have long been renowned as the leading leak repair company throughout South Florida leading the charge in the industries best practices as well as being at the forefront of the latest technological advancements.
WE ARE PROFESSIONAL
Have you ever called for a service and the technician shows up with a messy vehicle that has trash falling out of it? Have you ever had an experience where a technician has a bad attitude or is rude to you? Have you ever had a technician that acts like he wants to be somewhere else? We know we have!
WHY CHOOSE US OVER OUR COMPETITORS?
Florida Pool & Leak Specialists wants you to have a pool experience that you can enjoy without having to deal with all the stress of maintaining it. We promise to treat you with honor and integrity while providing you with an excellent service.
Pool Service takes pride in providing high quality service with a timely response to customer's service needs. We feature:
Proffesionally trained and certified pool service technicians
Our tests don't require any cutting of pipes or destruction of deck structures
Expert leak detection for all brands of pools using the latest technology including fiber optics, sonar, and ground penetrating equipment
With the capability of underwater video, we can show you your leak location.
More than 20 years of experience